The reference tool for your sports betting
Maximize your profits, Analyze your results, Find your flaws.
BettingTracker is the most complete tool, the easiest to use, and the most accurate on the market.
                A precursor in Bankroll Management tools, BettingTracker, developed by a team of specialists, is constantly enriched with new features.
Try now !
A clean, comprehensive and highly detailed interface with an improved user experience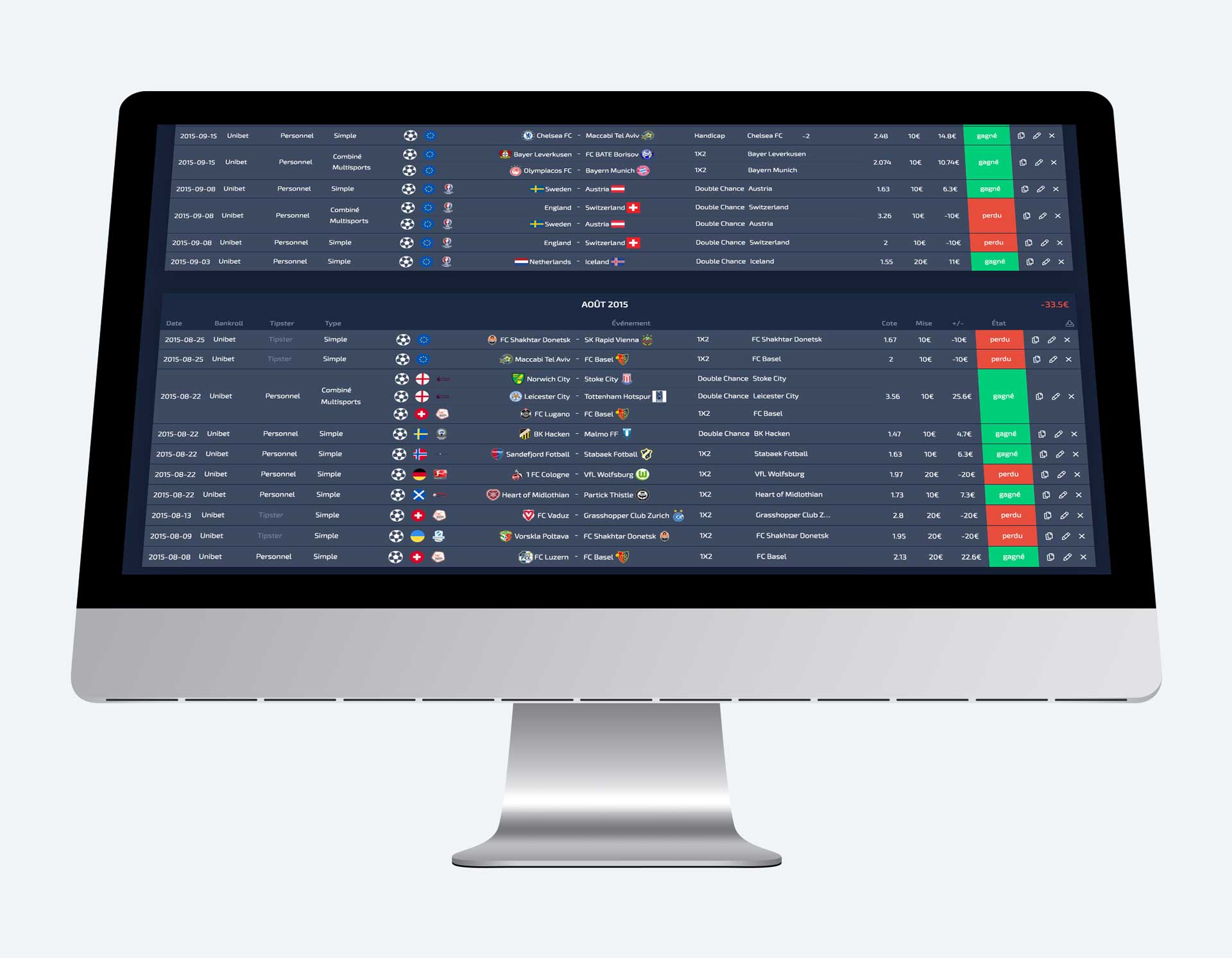 Overall view of your results: Impressive figures, stats by sports, bankrolls, bookmakers, etc ...

A complete calendar with automated results of your bets thanks to our extensive database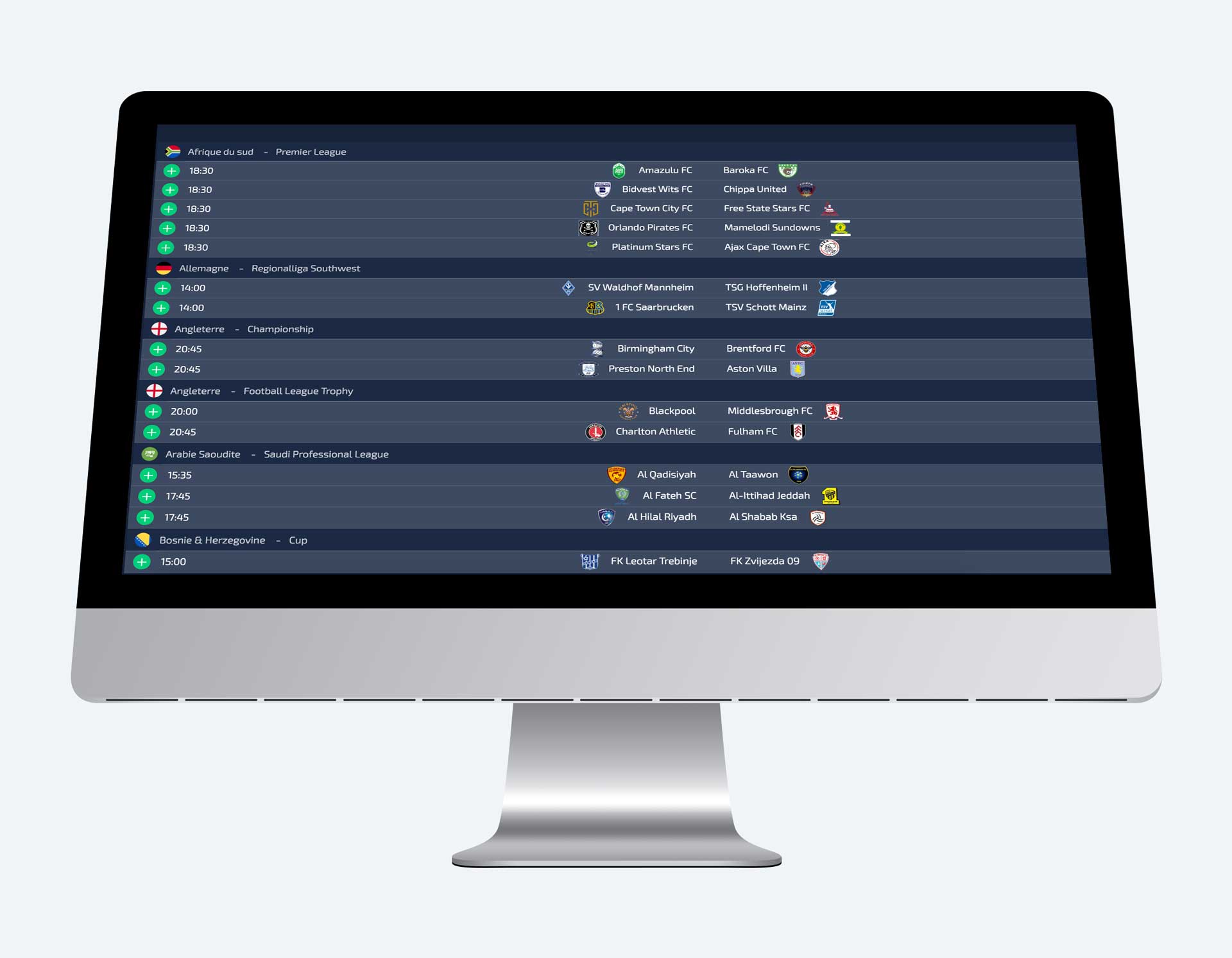 Statistics always more precise: by sport, competition, team, type of paris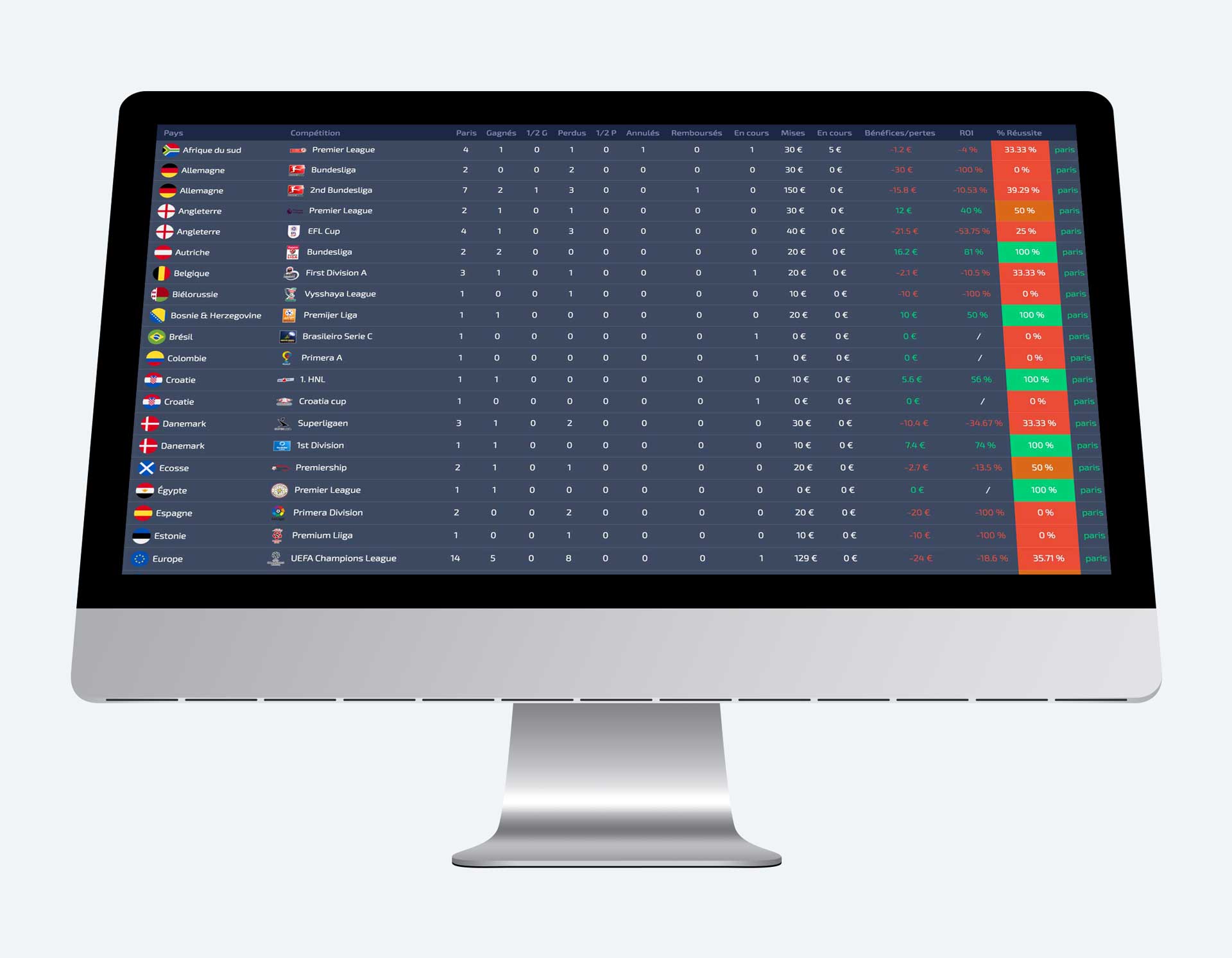 Follow live results for your favorite sports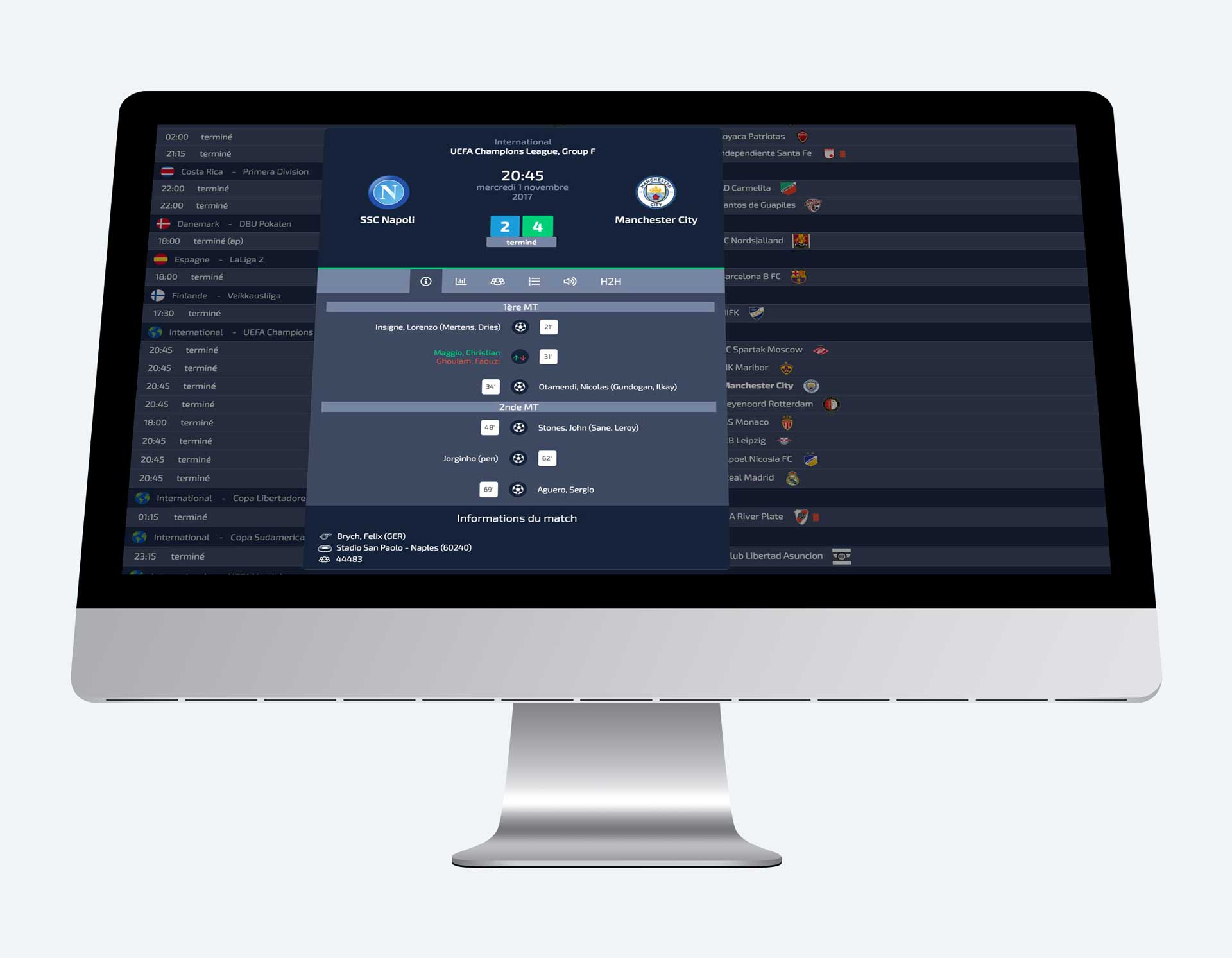 Simplified betting
Make your bets fast thanks to our comprehensive database.
Extended database
More than 15000 teams and players, 5000 competitions in more than 36 sports.
Calendar of matches
Find all the events of the day in your favorite sport. Easily add an event to your betting list.
Livescore
Find live scores as well as statistics, game facts, lineups, comments of the events of the day and past.
Share your bankroll
You can give access to your friends, to your fans, to certain information of your bankroll.
Qualified customer service
Contact our customer service via chat or email. We will be happy to answer you quickly.
Dashboard
Find your filtered statistics formatted by tables and charts.
Detailed statistics
Access advanced and filtered statistics by type of bet, type of event, sport, competition and even by team !
Customizing your account
Set up your account to look like you with your photos, sports list, and even more.
Automatic update of the results of your bets
Your bets are automatically updated according to the result of the linked event.
Export your data
You can easily export the list of all your bets in csv format to keep track of them locally.
Multi-currency and multilingual management
Our tool supports multiple languages and can automatically convert your earnings in the currency of your choice.
Discover our free platform for 15 days
Simplified betting
Extended database
Calendar of matches
Livescore
Share your bankroll
Dashboard
Detailed statistics
Customizing your account
Automatic update of the results of your bets
Export your data
12€
for 3 months
confidence
Simplified betting
Extended database
Calendar of matches
Livescore
Share your bankroll
Dashboard
Detailed statistics
Customizing your account
Automatic update of the results of your bets
Export your data
Simplified betting
Extended database
Calendar of matches
Livescore
Share your bankroll
Dashboard
Detailed statistics
Customizing your account
Automatic update of the results of your bets
Export your data
Simplified betting
Extended database
Calendar of matches
Livescore
Share your bankroll
Dashboard
Detailed statistics
Customizing your account
Automatic update of the results of your bets
Export your data